Changing Tides Consultancy & Training is a small firm established by Suzanne Bakker. Through the company she wants to use her energy and idealism to support democratization, empowerment of citizens and their organisations, and participatory sustainable development mostly, but not exclusively, in countries in transition.
This support can consist of trainings, facilitation of meetings and workshops, guidance in developing e-learning processes, external evaluations, advice and coaching, or project and financial management support.
Changing Tides collaborates with a wide network of like-minded individuals and organizations in different countries, including in the Netherlands.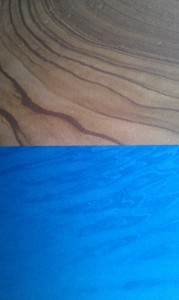 Approach
Participatory techniques and methods are the core of the Changing Tides approach and are applied in all support activities provided. This includes where possible and appropriate the use of online tools and platforms.
Even so, Changing Tides believes in a strong connection between a participatory process and visible, practical results that can be applied in reality.
Expertise
Suzanne Bakker's expertise is to mobilize individuals and groups toward a shared goal and to guide participatory and open multi-stakeholder processes involving people of different backgrounds and ethnicities. She is well-versed in face-to-face and online facilitation tools and training methods. She has 9 years of experience in the Green Agenda method – a participatory analytical method for local sustainable development. For her law degree she has researched the EU approximation process in the field of rural development. The Croatian Rural Development Network HMRR hired her several times for technical and partnership workshops on this topic. Recently, Suzanne developed her knowledge in the area of chemicals management, for a workshop provided to Moldovan NGO UniAgroProtect (UAP).
Suzanne Bakker has worked in partnerships with non-governmental organizations in many different countries, among which Albania, Belarus, Croatia, Kosova and Moldova.
Services
Changing Tides can facilitate workshops and meetings, provide coaching and advice (online and offline), conduct evaluations and conduct tailor-made trainings on among others the following topics:
Shadow reporting for NGOs
Chemicals Management
Online Tools for Workshops
Participatory development (Green Agenda)
EU legislation on Rural Development
Awareness Raising Campaigns and Activities
Curriculum Development
Facilitation of Multi-Stakeholder processes
Result-based Programming
Project Proposal Writing
 Who is Suzanne Bakker in a Wordle?