Here are my
free! 
resources for your nonprofit
Your Contracting Checklist    

Contracting a freelancer or contracting a new employee? There is a big difference! In your and their responsibilities.
In your or their tax calculations. In your or their expectations. And in your or their risks. Use this checklist to understand and spot the differences!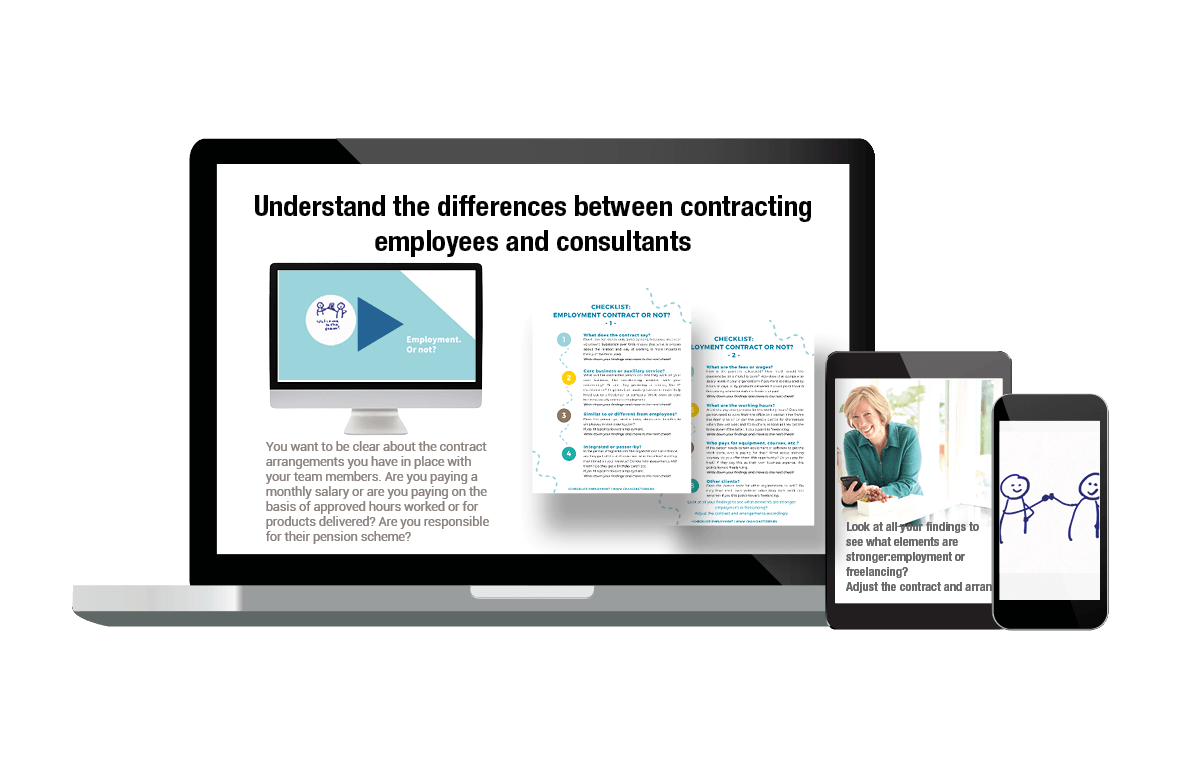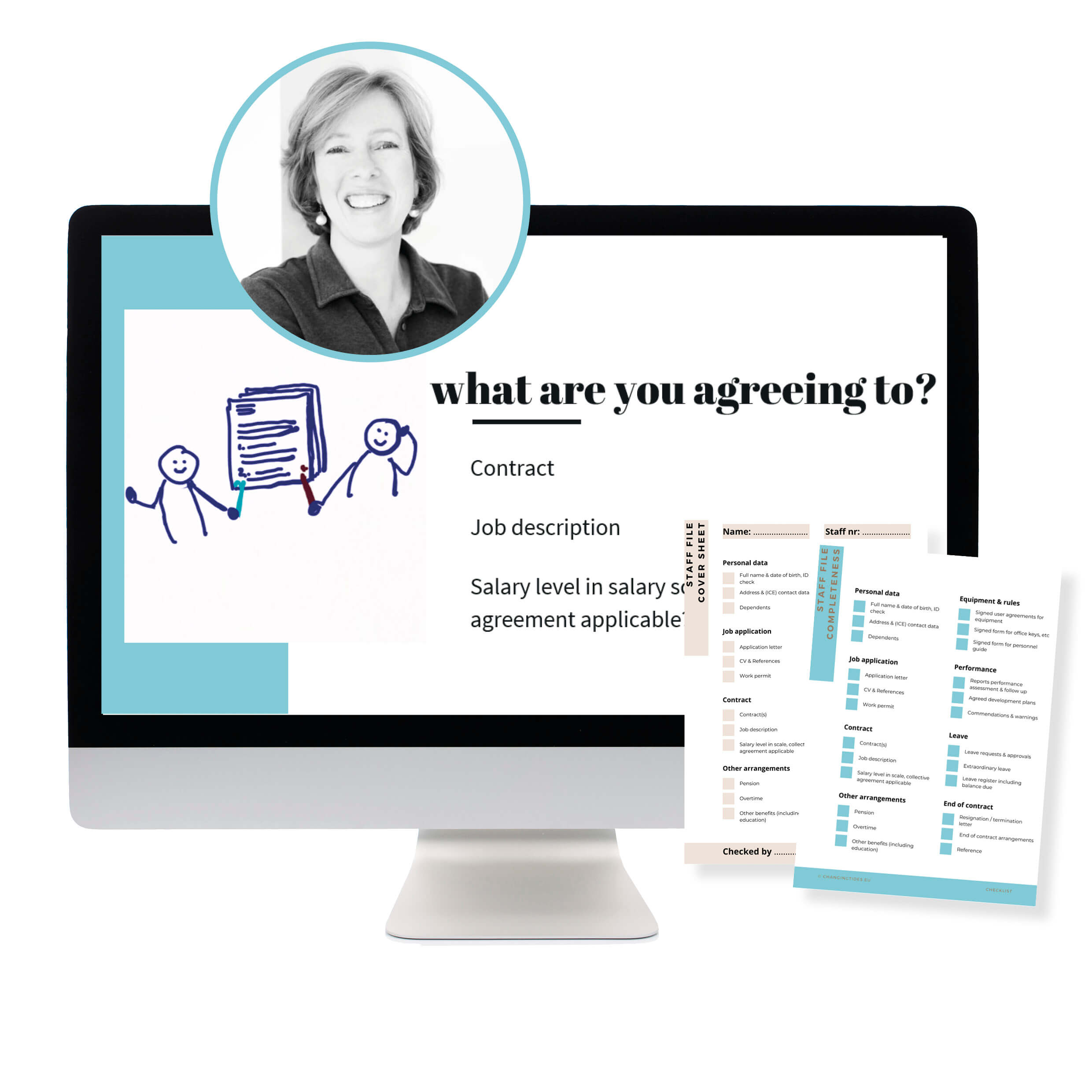 You Staff File Completeness Checklist
Is filing not your hobby? Is it sometimes hard to be 100% sure all your staff documents are up to date? Then this practical checklist is for you! This checklist will help you figure out what you need to collect and store safely. In 8 short videos I walk you through the list to make it easier to use and understand!
Interested? Go to more information about the Staff File Completeness Checklist
Build a Solid Base for Your Nonprofit in 3 steps
Are you thinking of starting a nonprofit? Or have you just founded one? Are you not 100% sure what to do next?
I designed a three-step mini course for you to help you build a solid base for your nonprofit.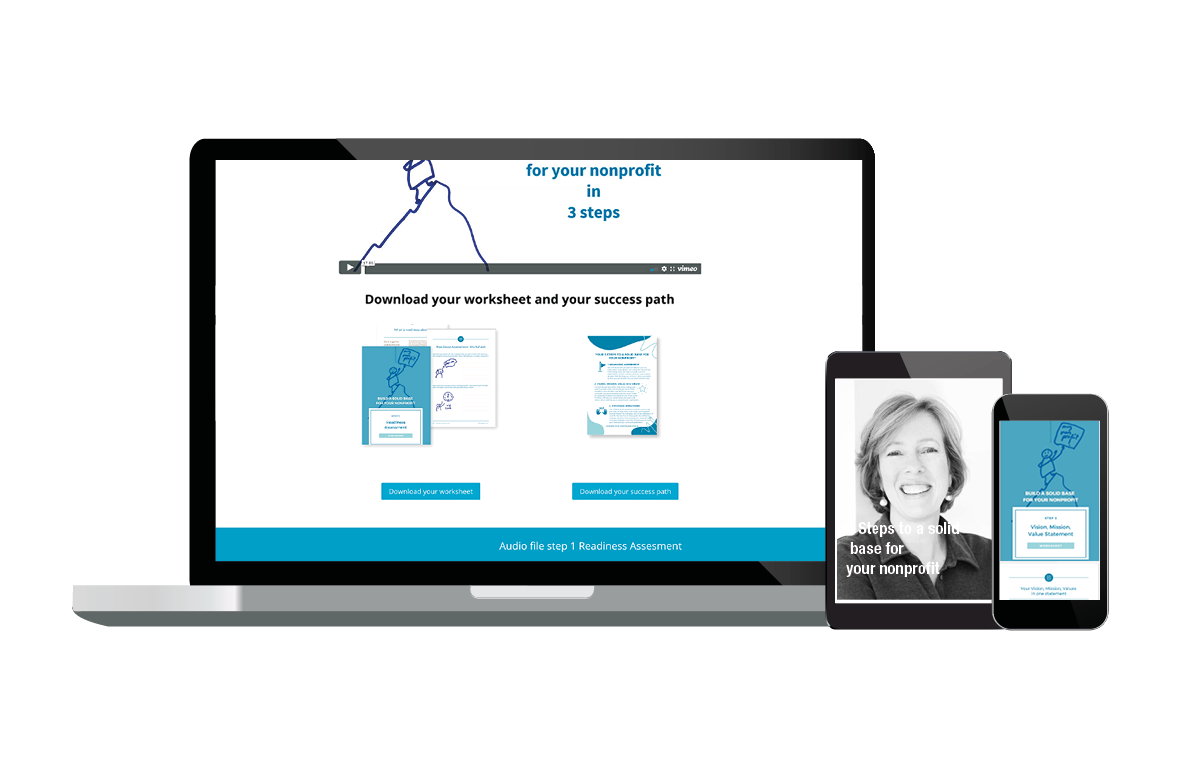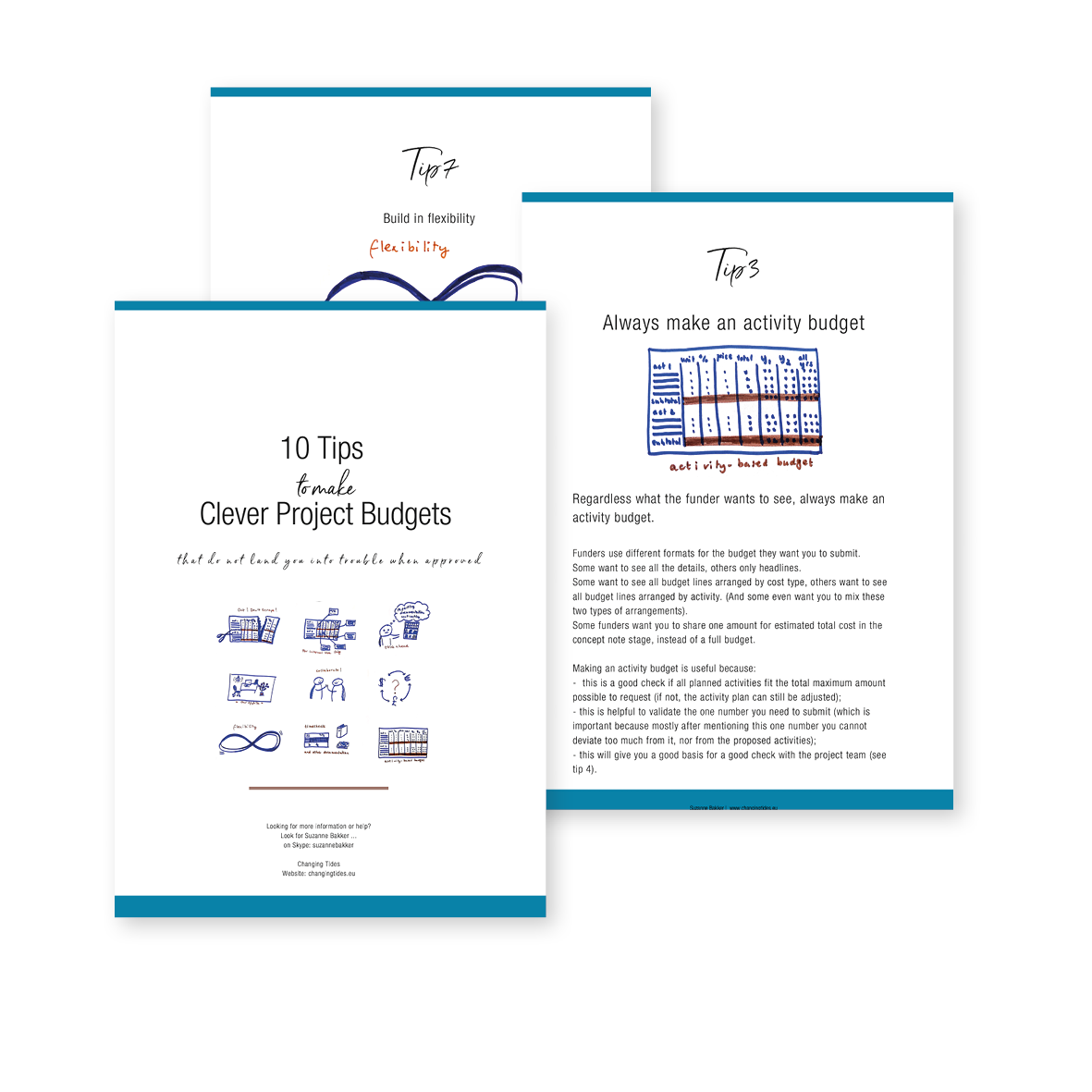 10 tips to make clever project budgets

If you want to know how to make a project budget that includes all costs at a realistic cost level and does not lead to an implementation loss for your organization, follow my ten tips for clever project budgets and you will be good to go!