Here are my
free! 
resources for your nonprofit


Build a Solid Base for Your Nonprofit in 3 steps
Are you thinking of starting a nonprofit? Or have you just founded one? Are you not 100% sure what to do next?
I designed a three-step mini course for you to help you build a solid base for your nonprofit.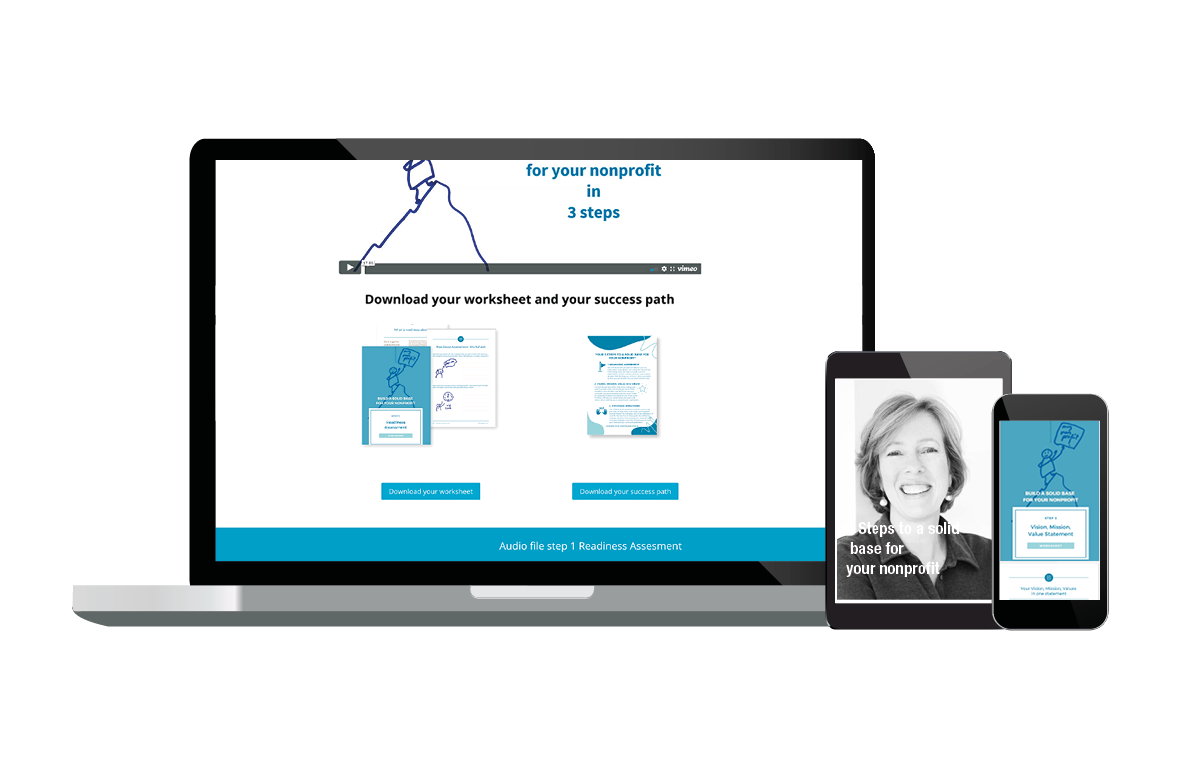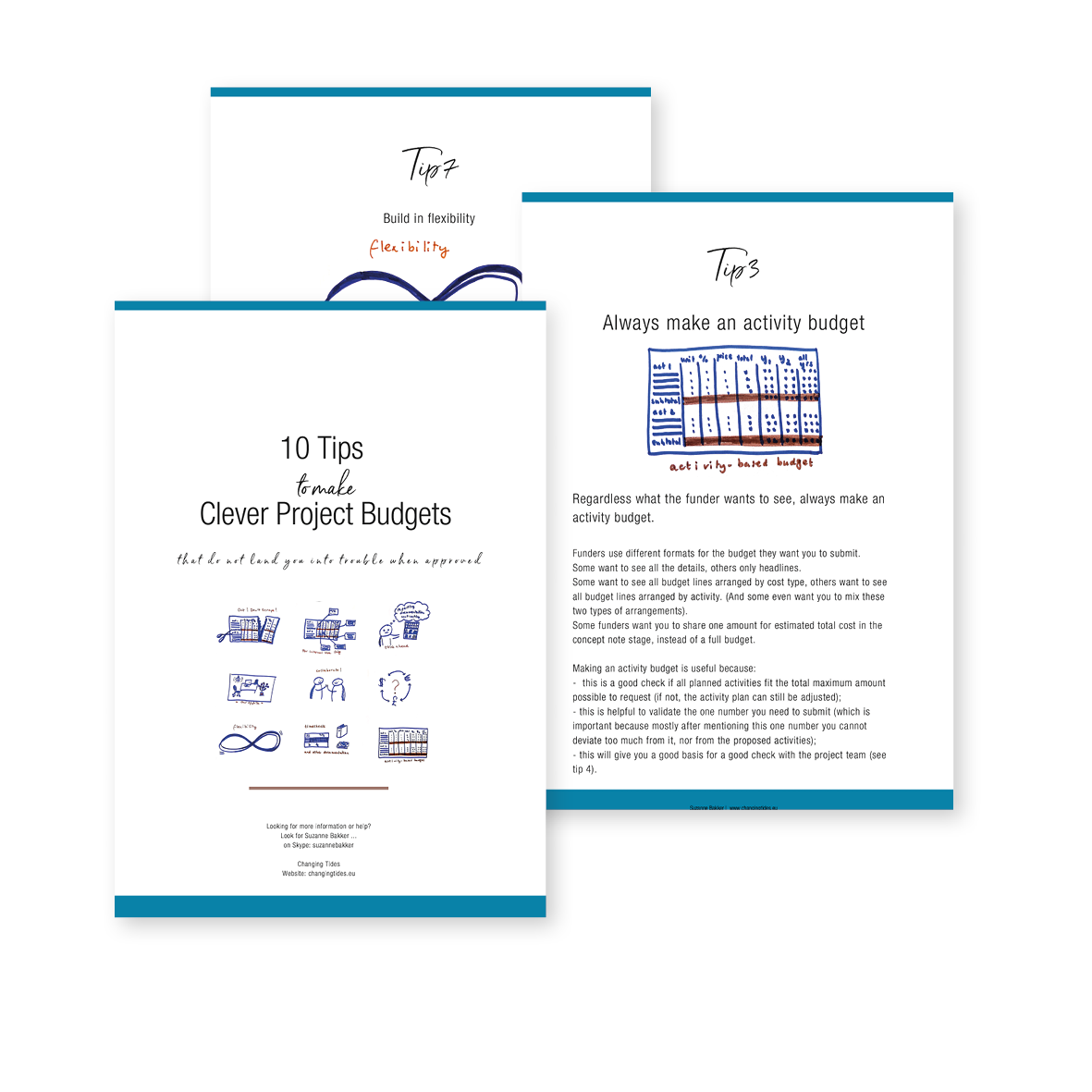 10 tips to make clever project budgets

If you want to know how to make a project budget that includes all costs at a realistic cost level and does not lead to an implementation loss for your organization, follow my ten tips for clever project budgets and you will be good to go!