Changing Tides provides participatory and energetic trainings, coaching, support on project management and financial management, and  facilitates meetings and events. Expertise includes participatory processes, social media for learning, capacity building of multi-stakeholder groups, the process of EU enlargement and approximation to EU legislation specifically in the area of rural development, awareness raising strategies and social media for NGOs.
On this website you can find out more about what Changing Tides can offer and about me.
If you would like to know more or if you would like to discuss a specific request, please do not hesitate to contact me.
On my blog page you can learn a bit more about me and how I work. I write posts about things I consider useful to my (potential) clients, like civil society organisations and networks. I write about social media tools that I find helpful in training, facilitation and participatory processes; about videos that inspire me to look at things from a different angle; websites that contain useful resources for CSOs and others involved in participatory processes and capacity building; and some background on work that I do or have done, like developing and guiding Green Agenda processes for local sustainable development, supporting efforts to develop shadow reporting and developing awareness raising activities on chemicals management.
Looking forward to hearing from you,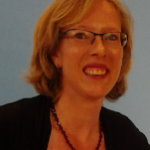 Suzanne Bakker
Save
Save