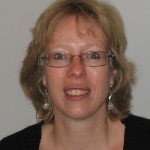 I am an experienced trainer, facilitator, coach and financial & project manager. I have worked in countries in transition since 1991, both professionally and as volunteer. I am communicative and sensitive to cultural differences. I am open and friendly and can create a good working atmosphere within a team or group of participants. I focus both on a sound process and on getting concrete, visible results that motivate. I am creative and ambitious, and like to help people and organisations achieve what at first glance may seem unachievable. It is my passion to help people and organisations take their future into their own hands. I believe everyone's voice needs to be heard and strive to help provide (online) tools and platforms for this to be realised. In short, I am a firm believer in empowerment and democratisation.
I graduated in European and International Law (2007, cum laude) and in Biochemistry (1994).My law thesis focused on Croatia's preparation for EU accession in the field of rural development analysing the experience of Hungary, Poland and Slovenia.
I have completed several courses on training, e-coaching and intercultural learning.In 2012, I graduated from the curriculum Social Media for Learning & Change in Organisations and Networks, organised by En nu online. Since the start of this curriculum, in the end of 2011, I have been applying different social media and other online tools in my work as independent trainer and facilitator at Changing Tides Consultancy & Training.
Before then, I have worked as project manager (Western Balkans, Belarus, Moldova) and financial manager for Milieukontakt International (2000-2010), as project assistant International Year of Volunteers 2001 for NOV (1999-2001), as project manager for a private consultancy (1996-1999) and as staff member of the Bureau of Military Cooperation at the Netherlands Ministry of Foreign Affairs (1994-1995).
I have been active in the Dutch political party D66 (project manager for cooperation projects with sister parties in Eastern Europe, 1994-1999) and in the Young Democrats (Jonge Democraten) as international officer on the national board (1992-1993). From 1993-1995 I served as vice-president on the board of the International Federation of Liberal and Radical Youth (IFLRY), responsible for a.o. cooperation with Asian young liberals and democrats, the students network and cooperation with the UN system. In the latter capacity I have been elected chair of a preparatory process for the creation of a UN Youth Forum (1994-1995).
More information on my experience, knowledge and skills can be found on the About Changing Tides pages. You can also click on the infographic of my LinkedIn CV, made via Kelly, or view my LinkedIn profile. If you are interested to learn more or to view my full CV, please contact me.